When choosing a new TV, there are many factors to consider. Do you want a plasma or LCD? What size is the TV suitable for your room? And perhaps the most critical question is: what brand should you buy? This blog post will help you answer that last question with a recommendation for one of our favorite? Keep reading to find out!
TV and screen technology has undergone some significant changes in recent years. Nowadays, you can find an outstanding, high-resolution TV for your living room and not worry about budget affecting the quality as much as before. So, we have listed some of our favorites from LG, a trusted name in the industry, that we think will look great in any home. Any choices will upgrade your living space with integrated intelligent features, sleek design, and excellent picture quality.
Take Advantage Of OLED TV's
The Neo QLED line is a more premium version of the regular QLEDs. These TV's offer the absolute best picture quality, thanks to the use of mini-LED technology. This allows for a much higher pixel density – at 8K for example, and gives a much better picture quality and contrast to the regular QLEDs.
LG OLED TV's
LG OLED 2022 TV'sshare standard functions and features, including 4K Cinema HDR processing, Dolby Vision IQ and Dolby Atmos support, Filmmaker mode, and Bluetooth Surround. All LG OLED 2022 TV's integrate Google Assistant and Alexa and are also compatible with Apple Homekit, AirPlay 2, and Miracast.
They also feature Sports Alert Mode, which keeps you updated with your favorite teams' performances, even when watching another program. Finally, apart from the LG OLED A1 range equipped with HDMI 2.0 sockets, all LG OLED 2022 TV's are equipped with HDMI 2.1 sockets and support 4K definition at 120 FPS.
LG NanoCell 2022 TV
LG NanoCell technology uses a nanoparticle filter to filter and enrich the colors displayed by the screen. LG NanoCell 2022 TVs thus display vibrant, lifelike images. The technology also improves the efficiency of the backlight, resulting in a more energy-efficient TV. In addition, the LG NanoCell TV has an improved viewing angle, so you can watch TV from anywhere in the room without losing image quality. The range of LG Nano75 TV uses a 50 Hz panel with Direct LED backlighting which provides intense brightness. HDR10 compatibility is on the menu, as is support for Filmmaker Mode.
Video processing is supported by the Quad Core Processor 4K, which provides 4K scaling of lower definition content. The three HDMI 2.0 ports are 4K / 60 FPS compatible and take advantage of the ALLM function to optimize response time on video games. The LG NANO75 televisions feature stereo loudspeakers driven by a 20 W amplifier. A surround spatialization mode allows the sound field to be widened to 5.1 virtual channels.
LG QNED MiniLED TV's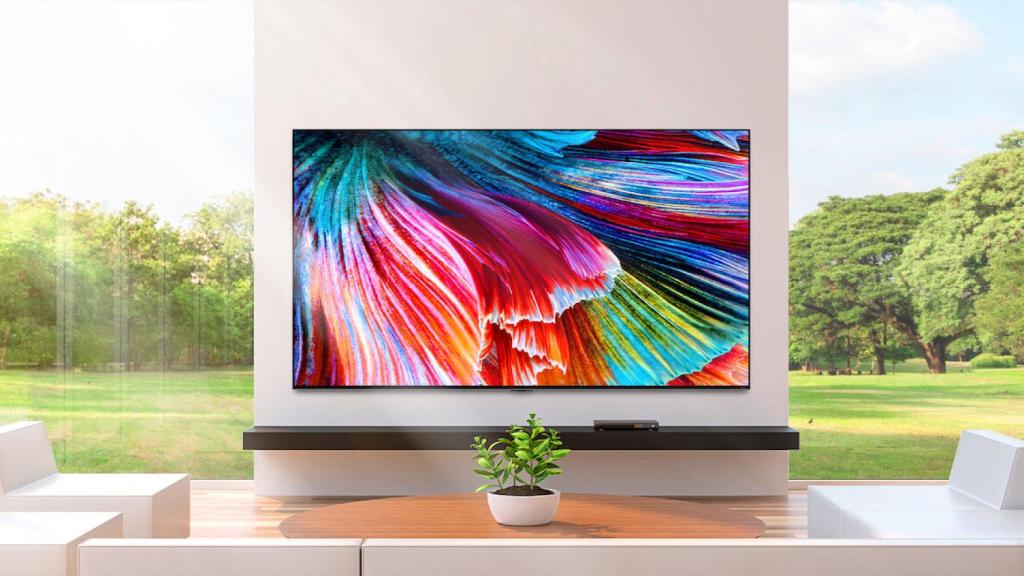 The LG QNED is a new range of TVs that use MiniLED technology. This technology uses thousands of tiny LEDs to produce extremely precise backlighting. The result is an image with incredible contrast, brightness, and improved efficiency. In addition, the QNED TV has a wide viewing angle and supports HDR.
Moreover, the QNED TV has a sleek, minimalist design that will look great in any home. The advantages of the LG QNED range are its excellent image quality, thanks to the use of MiniLED technology, and its wide viewing angle. In addition, this TV is very energy efficient and has a minimalist design.
In summary, LG TV's' is a great choice for those looking for an energy-efficient TV with excellent image quality and a sleek design. What Do You Think? Now that you know more about the different types of TVs available, which one do you think is best for you? Let us know in the comments below!